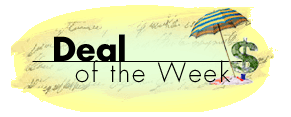 June 24, 2000
Elite Status
If you fly more than 25,000 miles per year on a single airline, you're probably a member of its frequent flyer club's so-called "elite" level. Which means you get to avoid lines by checking in at the first-class counter even if you're holding an el-cheapo ticket. You're eligible for inexpensive or free upgrades and other good stuff, like early boarding and bonus miles.
This week, I'm going to tell you how to get to the head of the line and become an elite-level flyer on an airline you rarely fly. You just have to have a ton 'o miles on a rival airline or be a good schmoozer and convince an airline you really want to fly it a lot. United might be the easiest to convince. Its "Go for the Gold" program invites frequent flyers on its rivals to request an elite level in United's Mileage Plus program. I got it recently by sending a photocopy of my mileage statement from American Airlines showing about 200,000 miles. And I also wrote a letter saying if United would knight me with "executive premier" status, I might fly 'em more. Request granted.
You can write any airline's marketing department and do the same. Check out the address for United's "Go for the Gold" office below. Call any airline's toll-free number to find out where to write its frequent flyer office to convince 'em you'll be worth pampering.
A quick ticket to elite status, that's my Deal of the Week.
Savvy Resources:
To apply for United's "Go for the Gold" Mileage Plus program, write to:

Mileage Plus Premier Desk
P.O. Box 28871
Tucson, AZ 85726

Or call 1 (800) 421-4655