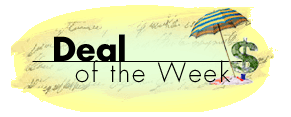 May 13, 2000
Heading to Rio
Isn't it about time you headed south to Rio de Janeiro? It's almost winter there, but who cares. This lush city is always switched on and daytime temperatures still average in the 70s. I'm indebted to Arthur Frommer for pointing out this incredible airfare between the East Coast and Rio: an amazing $370 round trip! That's less than a last-minute, round-trip, half-hour shuttle flight between D.C. and New York.
Here are the details: Until June 21st, you can take advantage of this low fare out of New York, Boston or Philadelphia. You fly United with departures on Tuesday or Wednesday. Add $20 for other days. And prices from other U.S. cities are only slightly higher, like $455 from Chicago or $498 from Los Angeles. But the operative word here is "slightly", because I've never seen such low fares to one of South America's most exciting cities. You'll need a visa, so you better get on it. Do not call United for reservations, this is a fare negotiated by Brazilian Wave Tours at (800) 682-3315.
Flying to Rio at a ridiculously low price. That's my Deal of the Week.