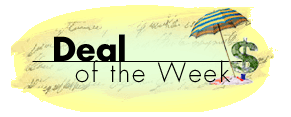 May 6, 2000
Volunteer Restoration
Have you ever fantasized about living in a small, sun-drenched village in the south of France or Italy? Eating the celebrated cuisine of the region and getting to know the locals? If so, have I got a deal for you.
A group called La Sabranenque Volunteer Restoration Projects works with medieval villages in Provence and Italy to restore buildings using historic stone-cutting and tiling techniques. You'll be taught by experts and work side-by-side with them. You'll live in restored stone houses, working part of mornings and afternoons, with the rest of the time available for touring or just wandering cobblestone streets. All meals are provided, and the food is reportedly so good that the Sabranenque folks have started a cooking school because volunteers have wanted to replicate the menus at home. Total cost for lodging and all meals for two weeks is $535. You make your own transportation arrangements. And the program runs through October. Check it out at www.sabranenque.com. Interested persons may also phone France for more details:
Phone (011) 33 466 500 505
Fax (011) 33 466 501 248
Doing good while living well. That's my Deal of the Week.