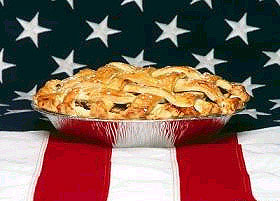 What images does July 4th conjure up for you? The stars and stripes of the American flag flapping in the wind under a blue sky? A brilliant display of colorful fireworks? Maybe a road trip to the mountains? How about the decadent goodness of a homemade pie?

In honor of Independence Day, we talk with a woman who took the ultimate road trip for the ultimate slice of pie...
Interview: Pascale le Draoulec

7/5/2002
Writer Pascale le Draoulec moved from California to New York for a job and decided that a roadtrip would be the best way to explore the country. But in order to really discover the "heart of America," and the locals who inhabit the small towns, she decided to turn her trip into a quest for the ultimate piece of pie. Pascale has written about her cross-country adventure in her new book, "American Pie: Slices of Life and Pie from America`s Back Roads."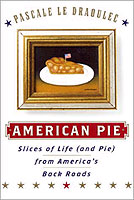 Return to Feature Archive