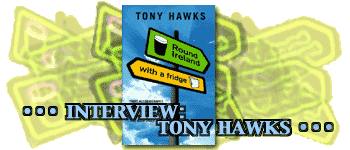 Interview: Tony Hawks, author of Round Ireland with a Fridge

I'm Rudy Maxa and this is The Savvy Traveler.
What is the strangest thing you ever found yourself doing on a bet or a dare? Well, I bet it wasn't as strange as hitchhiking around Ireland with a refrigerator. That's exactly what Tony Hawks, a well-known British comedian and now author, did. He wrote about this rather strange wager that took him on an even stranger odyssey in a book aptly entitled Round Ireland with a Fridge. I recently spoke with Tony and asked him how this bet came to be in the first place. Listen in.