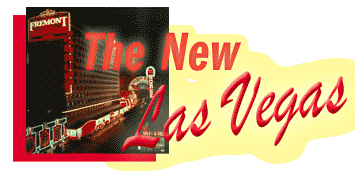 To celebrate the 95th birthday of Sin City, author Andres Martinez stops by to tell us about his new book 24/7: Living It Up and Doubling It Down in the New Las Vegas.
The New Las Vegas
An Interview with Andres Martinez
Las Vegas was officially born on May 15th. So today, to celebrate the 95th birthday of this crazy city, we've got Andres Martinez with us. He's a guy who knows Las Vegas inside and out. You see, one day Andres withdrew $50,000 from his bank account and went to Las Vegas with the intention of writing about his experience there. The result is his book called 24/7: Living It Up and Doubling It Down in the New Las Vegas. I wouldn't call it a guide book exactly, but I'd say it's as close to an insider's report on the place as you'll get.
When Andres stopped by our studios I asked what his wife, Kathy said he when he announced he was going to use the family's savings on a month-long gambling spree in Las Vegas?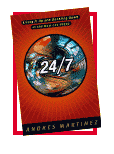 By the way, The MGM Grand Hotel and Casino has recently set-up a registration desk at the Las Vegas international airport where travelers can check-in and get their room keys and make bets while waiting for their luggage! I guess that saves a lot of hotel check-in time that's more productively spent gambling. I don't think there's any place in the world more convenient to lose your money.