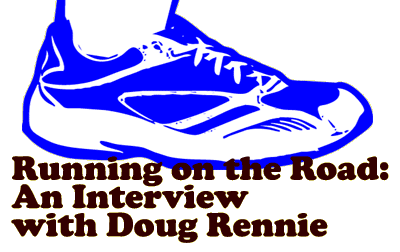 Running on the Road:
An Interview with Doug Rennie
The Boston Marathon is coming up on April 17th. So if you plan on being in Boston that day, you'll want to leave plenty of time to get around because the whole city fills the streets to cheer on the runners. Events like this make me long for the days when I was an avid runner. Not that I was any Frank Shorter, but I used to hit the pavement nearly every day. And I found that running though an unfamiliar city is a great way to get to know a place.
For those runners out there who haven't given up the habit, we found a terrific resource. Doug Rennie is a contributing editor at Runner's World Magazine where he writes a column called On the Road. Doug's got the scoop on the best places to run in dozens of cities here and abroad. When we met up recently, I asked Doug if he just likes to run out the door and explore, or if he plans carefully before going out for a run in another country?