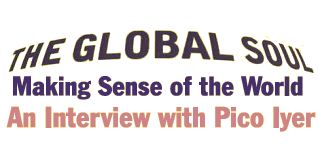 The Global Soul: Making Sense of the World
An Interview with Pico Iyer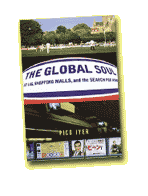 It hasn't taken long for the transportation and communication revolutions to make the world a much smaller place. When I was a kid, if you told someone you were going to Europe, it was a big deal, visiting a place like Bangkok or Egypt was a revelation.
Now as an adult, I've been all over the globe and so have my children. Because of my work and the way I've structured my life, it may well be that, in any given month, I travel to more places than many people will visit in a lifetime. But for nomads like me, the question, at times, becomes not where we've been, but where we call home.
Enter Pico Iyer. He's known around the globe for his books like, "Tropical Classical", "Falling off the Map" and "Video night in Kathmandu". And now his life of travel has inspired him to take a look at our increased tendency toward global wandering. His latest book is called, "The Global Soul: Jet Lag, Shopping Malls and the Search for Home". Now the subject of The Global Soul seems more philosophical than travel oriented. When I spoke with Pico recently, I asked if this book was an attempt to make sense of the world he's seen evolve over the years he's been traveling.