Set against the greenery of the Allegheny Mountains, the Greenbrier Hotel in West Virginia is one of the last, great southern belles. From the manicured grounds to the opulent ball rooms, it's easy to see why those that can afford it flock to the Greenbrier. But for more than thirty years, while unsuspecting ladies and gentlemen rose to the height of civilization upstairs, a covert operations team prepared for the end of civilization down below. The Savvy Traveler's Susan Butler explains.
Going Underground in America
by Susan Butler
Just a short elevator ride from the main lobby is the Greenbrier's 112,000 square foot bunker. A government facility secretly constructed during the cold war for members of Congress to work and live indefinitely in the event of a nuclear attack on Washington D.C. It's like something out of Dr. Strangelove.
The centuries old resort had served the military very well in the past: a confederate hospital and headquarters during the Civil War, a holding tank for German and Japanese diplomats at the onset of World War Two, and finally, as a military hospital for the U.S. Army later in that same war. It wasn't such a stretch then for President Dwight D. Eisenhower, frequent guest, to choose the Greenbrier as the ideal place to facilitate his "Continuity of Government" program.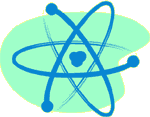 According to resident historian Dr. Robert Conte, the surrounding Allegheny Mountains provided a natural shield from fallout, bunker maintenance could easily blend with hotel maintenance and most importantly, White Sulphur Springs, while close enough, is also far enough from Washington to withstand detonation. Of course, secrecy among the Greenbrier employees who maintained the facility was essential. They had to sign a pledge to keep their mouths shut.
Dr. Conte: "There were teeth to this arrangement. It wasn't just 'Would you be nice and patriotic and run our furnaces for us?' Everyone who had been brought in had signed a document and it was made perfectly clear that a breach of security meant jail time and a big fine."
Before seeing the bunker for myself, I was sure I knew the most compelling reason for the site location. Look, if all hell's breaking loose, I'd choose a posh resort over a school basement, too!
Dr. Conte: "We're standing inside one of the dormitories right now. Nothing very fancy. Incidentally, when all this broke, one of the stories was, 'Oh, Congress is going to go to the Greenbrier. They are going to this fancy resort in case of war,' but as you can see, especially here in the dormitory, this is a pretty spartan operation. It's just bunk beds, rows and rows of bunk beds. And all of these were assigned to a member of congress for thirty years."
The Greenbrier gives guided tours of the bunker. For $25, you can see where members of Congress would have slept, ate, bathed and communicated with other secret bases. If you take the tour, just try not to nervously sweat on your neighbor during the simulated lock down.
Lynn Swann: "The West Tunnel blast door weighs 25 tons. The hinges each weigh 1,500 pounds but the door was designed so that one person could open or close it."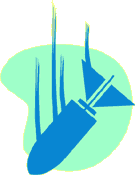 And seemingly, the "Continuity of Government" program was designed so that one person could blow the lid off it. Reporter Ted Gup did just that in May of 1992. According to his article in the Washington Post Magazine, an unidentified source told Gup of the facility. Soon after the article was published, the government began a base-closing operation at the Greenbrier that took nearly three years to complete.
Starting at $196.00 a night, including dinner and breakfast, the Greenbrier is sure to please even the most Jaded traveler. You can bowl, learn to cook fine cuisine, handle live falcons, go horseback riding, white water rafting, or even learn off-road driving in a Land Rover.
Just about the only thing you can't do at the Greenbrier is spend the night in the bunker. But James Bond fans take heart, if you want to be treated like a real secret agent, remember this: Moneypenny would have booked 007 into the Presidential Suite.
From White Sulphur Springs, West Virginia, I'm Susan Butler, for The Savvy Traveler.