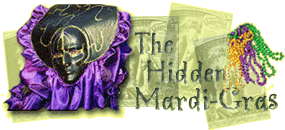 The Hidden Mardi Gras
An Interview with Professor Ancelet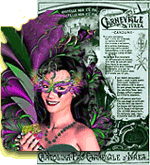 When I think of Mardi Gras, floats, masked balls, King Cakes and New Orleans come to mind. But did you know that country, or rural, Mardi Gras, are celebrated throughout the French-speaking parts of Louisiana? They're just as much fun as their urban counterpart and, some would say, a whole lot more intimate...certainly less commercialized. Country Mardi Gras, known by names such as Unis, Maman and Church Point, are perhaps the best examples of what Fat Tuesday is all about outside the Big Easy.
Professor Barry Jean Ancelet of the University of Southwestern Louisiana has been a participant in 48 country Mardi Gras. As a folklore expert, he sees the phenomenon as a, sort of, culture spasm, a moving festival that allows its participants to engage in intense role-playing. Since Fat Tuesday is next week, this is a pretty busy time for the professor. But a few days ago we were able to get him into a studio to hear more about these hidden Mardi Gras...the customs and the sounds.