The Quest for Maubi
by Laura Kriska
Dear Rudy,
My boyfriend and I spent ten days on a fifty-foot sailboat in the Caribbean with three of his closest friends. The deep blue ocean waters and verdant islands were mesmerizing. Each morning we sailed to a new port and spent the day swimming, snorkeling and exploring. But it wasn't enough for my boyfriend to be in one of the most scenic places in the world with some of his favorite people in the world. He wanted more. He wanted something called Maubi.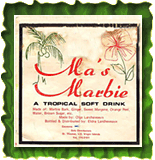 On a previous trip he had discovered Maubi, a local beverage, while having dinner ashore on the island of Jost Van Dyke. The proprietor was a feisty woman who persuaded us to come to her restaurant by scaring off the owner of the only other restaurant in Little Harbor Bay by chasing him with a stick. "This Maubi, it good for the man," she said with a wink. She explained that it was made from the bark of indigenous trees and had aphrodisiac powers. As a non-drinker my boyfriend was always interested in nonalcoholic beverages and immediately became a fan of the dark clear liquid with a sweet, woody flavor.
On the first day of the second trip we went ashore at Soper's Hole on the island of Tortola to register our boat. My boyfriend went into a store to buy some Maubi but couldn't find any. At a restaurant at Leverick Bay on the island of Virgin Gorda a waitress laughed when he tried to order one. This scenario was repeated night after night in restaurants and grocery stores across the Caribbean Islands. The local people responded to his requests for Maubi as though it was a beverage made from dirt.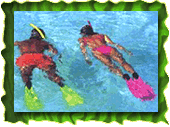 The five of us sailed by day and searched for Maubi by night. We even returned to the island of Jost Van Dyke but couldn't go ashore because of a storm. Then we met an American expat who knew of Maubi. She explained that it was a drink usually made at home for private consumption. "Asking for Maubi in public is like ordering grape Kool-Aid at a bar," she said.
On the last day of our trip, we waited for a ferry to take us to the airport on St. Thomas. An outdoor food fair had been set up near the port by the local church. While my boyfriend finished writing postcards, I decided to indulge in the Caribbean feast and loaded a paper plate with spicy chicken, rice and pork stew. When I got to the end of the food table I saw several plastic jugs filled with a brown, frothy liquid. "Would you like some homemade Maubi?" one of the church ladies asked. I grinned, turned on my heels and yelled at my boyfriend to come over.
One cup wasn't enough. He had three before we had to go. And as for enhancing his manhood, all I can tell you is that within a year I decided to marry him.
Savvy Resources for the Caribbean: