Moving Around the World
An Interview with Rosalind Kalb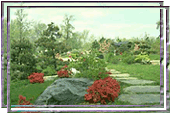 The transportation revolution has made the world a smaller place and more of the work force than ever before is spending time at a company office somewhere other than the U.S. Not so hard to do when you're on your own. But what happens when you've got a family to bring along? Psychologist Rosalind Kalb packed up her brood when her husband was transferred to Japan and Hong Kong. She talks about what it's like to set up housekeeping in a faraway place. The book she co-authored is Moving Your Family Overseas. We asked Rosalind if she did anything out of the ordinary to prepare her kids for the move.