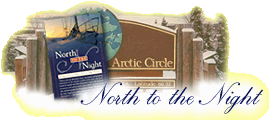 A Spiritual Odyssey in the Arctic
An Interview with Alvah Simon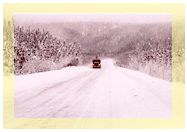 More people probably fly over the Arctic Circle than actually visit it. Unless, of course, they don't mind darkness and frigid weather for long stretches each year. The idea didn't bother Alvah Simon and his wife Diana, who set sail for the Arctic Circle in the summer of 1994. They wanted to spend a year getting to know the place, and Alvah Simon writes about their amazing journey in his book North to the Night: A Spiritual Odyssey in the Arctic. Now, Alvah and Diana had sailed the world for many years, but after the Arctic circle, they decided to stay put for a while. We asked Alvah why they choose the Arctic as their last stop.