| | |
| --- | --- |
| | Rudy takes us only about ten blocks from where he lives in Washington, D.C., to a neighborhood tourists rarely visit. There, we'll find monuments, but not the kind you read about in guidebooks. |
On the Prowl in DC: Black America's First Cultural Capital
by Rudy Maxa
Smith: "We are at this moment standing on the block just a few yards away from one of Duke Ellington's residences which was 1212 T Street. And of course so many others that were here, this was the area which made them what they became."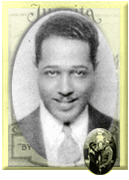 This area is called Shaw. It's a neighborhood in Washington, D.C. that was not only the birthplace and home of Duke Ellington, but is cited by historians as the cultural capital of black America before the Harlem Renaissance. It attracted great jazz musicians like Louis Armstrong and Ella Fitzgerald, and nurtured important African American cultural and political leaders including Supreme Court Justice Thurgood Marshall, and poets Paul Laurence Dunbar and Langston Hughes.
Though the Shaw neighborhood is less than a mile from the White House, most visitors to Washington don't make it here -- and most likely because they don't know about it. But it's a dynamic community that enjoyed an astounding heyday from the 1920s to the '60s, as Historian Edward Smith describes.
Smith: "Not only did you have the black patrician class living next door to the working class, but you had beautiful schools with excellent teachers, magnificently attractive churches, places like what's right behind us now, the Whitelaw Hotel for black travelers who, obviously, when they came to Washington, if they did not have family or friends to live with, they would be out on the streets because all the other hotels were discriminating against them."
Ironically, it was forced segregation that initially created the cohesion in this community. And, likewise, the end of legal segregation led to its decline. By the early 1960s, after the Equal Housing Act had been passed by Congress, many of Shaw's middle class residents began to leave for the suburbs, opening up the area to people of lesser means who were not as dedicated to the community. By 1968, the neighborhood had all but fallen apart after suffering the terrible riots that followed Martin Luther King's death.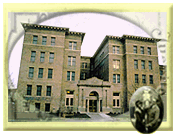 But over the past decade, Shaw has experienced a remarkable renaissance with money being put into new shops, restaurants, and, most importantly, the renovation and reconstruction of many of its historic landmarks. One such place is the Lincoln Theatre on U Street, which was the back drop for scores of performers throughout the century.
Russell: "Duke Ellington, Lena Horne, Pearl Bailey, Cab Calloway, Nat King Cole...the names go on and on.
Jocelyn Russell is executive director of the Lincoln Theatre, the sole remainder of the many grand venues that Shaw once offered.
Russell: "These theaters were collectively known as 'black Broadway.' It was where many of the famous performers in the 20s and 30s were able to perform without experiencing a lot of the segregation and racism that existed at that time.
The theater was dark for many years and risked demolition. But in 1994, after an $8 million renovation, the city once again opened the doors of the Lincoln Theatre. Now adorned with ornate wallpaper and spectacular gilded ceilings, it entices visitors of all ages with its diverse offering of programs.
Russell: "We have a variety of events that happen here. We still show films, we also have a large number of concerts; there are orchestras that perform, and, of course, plays."
Another popular stop on U Street ' and right next door to the Lincoln Theatre -- is Ben's Chili Bowl.
Rudy: "The sign says 'Welcome to Ben's Chili Bowl, black owned and operated since 1958. The flavor is in the sauce. Our chili will make a hot dog bark!'" [Laughs]
I figured, anything that makes a hot dot bark, I gotta try, so I took my place on a red barstool at the counter and ordered up a bowl. While I waited, I had a chance to talk with Nizam Ali, son of owners Virginia and Ben himself.
Ali: "My parents opened Ben's Chili Bowl in 1958. It's been here 41 years. I've pretty much worked here all my life, seeing as it's a family business."

Rudy: "Now, all around you are a whole new generation of bars, restaurants, nightclubs really that didn't exist four or five years ago here. Is there a danger that Ben's Chili Bowl has become hip?"

Ali: [Laughs] "It's funny you say that. It's definitely changing. It's wonderful in that we see great diversity now. So we've changed a little bit with the times to add veggie burgers and turkey burgers and things like that. But we maintain our old original chili half smokes, the original food, and try not to change too much."
As the photographs on the walls reveal, the customers range from neighborhood folk to people like Bill Cosby and Denzel Washington. And according to Nizam, it's always been this way.
Ali: "We had so many people here, Mom and Dad said you wouldn't even look at them special, they come in so often. People like Nat King Cole, Duke Ellington, Martin Luther King, Jr. Nowadays we see a lot of politicians, a lot of musicians, a few actors, things like that. So it's fun. You never know who's gonna walk in the door."
And no matter who does walk in the door, you can bet they're going to savor whatever they order -- I know I did!
Rudy: "This chili is terrific, you know. Five stars! Mmm...."
Just a block down U Street from Ben's Chili Bowl is the nightclub Republic Gardens, which first opened in the 1920s. But, like most places along this corridor, it stood empty for many years until it reopened seven years ago. Co-owner Mark Barns doesn't bring much attention to the history of the place, but instead tries to keep the original spirit of U Street alive in the way he runs the club.
Barns: "Well, U Street represented black America at its best I guess you can say. People took pride in the way they dressed, the way they came out. And people were looking for a show."

Rudy: "Do you think most of the people who come today to Republic Gardens know that it has an illustrious history, that the name goes back for decades?"

Barns: "I think they know once they go home and they talk to their mother or father. I hear that all the time. 'You know my mom used to party here back in the 40s, 50s, 60s, my grandmother used to come here.' Every generation thinks that they know something better than the last generation. It's just a big circle. But it's a good one!"
And that's what resonates after a visit to Shaw. You leave, having experienced a vibrant community that has come full circle from near demise. And its revival is built on the foundation of its history.
So whether you like to spend your time in a nightclub, at the theater, enjoying a great dining experience, or simply strolling the streets, this neighborhood offers a lot -- and is not far off the very beaten path of the nation's capital.
For information about tours of U Street, you can call the Manna Community Development Corporation at 202.232.2915. Also, you may want to keep your eyes open for the upcoming PBS documentary about Shaw called "Duke Ellington's Washington." It premieres nationwide on Monday, February 7th as a feature of Black History Month.
This segment was produced by Molly Murphy.