According to the American Resort Development Association (that's the trade group for timeshare industry) two million Americans owned timeshares in 1999. That's a 25 percent increase from the year before. Cynthia Huheey is the president of the association. We asked her just how this whole system works.
The Truth about Timeshares
An Interview with Cynthia Huheey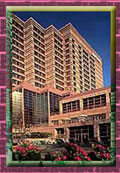 Not so long ago, the word "timeshare" was nearly synonymous with "scam." Con-artists and fly-by-night developers made the words connect by sometimes selling stays at spots much different than they advertised -- or at resorts that didn't exist at all. But these days, growing pains behind, the industry is much different. Even luxury hotels chains like Ritz-Carlton, Four Seasons, Hilton and Marriot are getting into the game. And is it ever-popular.
Savvy Resources for Timeshares