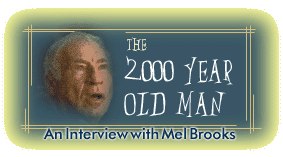 The 2000 Year Old Man
An Interview with Mel Brooks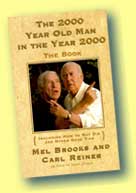 Mel Brooks has been making me laugh as long as I can remember. As a writer on Sid Caesar's "The Show of Shows," films like The Producers, where two con-men try to produce the worst play in the world only to develop a smash hit called "Springtime For Hitler."
Mel Brooks brought us Blazing Saddles, History of the World, Silent Movie, High Anxiety, Young Frankenstein.... He's won Oscars, Grammys, Emmys. Matter of fact, he just won another Emmy for his guest appearance on the television show "Mad About You," just last week.

Mel's wife, actress Anne Bancroft, who also won an Emmy last week, joined me on the show recently. And during our conversation, she mentioned that her husband isn't crazy about traveling. Well, being The Savvy Traveler, I naturally needed to investigate, and I had that opportunity when Mel invited me to his office in Los Angeles. That was where I learned that his very first trip away from home was when he was 17 and enlisted in the U.S. Army during World War II.