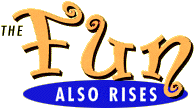 The Fun Also Rises
Interview with Alan Davis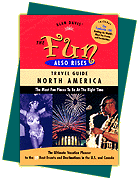 Most of us are familiar with cultural and sporting events like Mardi Gras or the Kentucky Derby. But how many of you know about Fiesta San Antonio -- regarded by many as the best annual fête in the U.S.? Or what about Bike Week in Orlando, Florida? That time each year when Harley owners from all over the country gather to flex their tatooed biceps and boast about the muscle in their hogs.
Recognizing that Americans want to have fun but have little time for it, publisher Alan Davis has put together a guide to the 50 most exciting events in the U.S. and Canada. With witty descriptions and three-day, hour-by-hour itineraries for each event, The Fun Also Rises will have you watching for weekend e-savers.