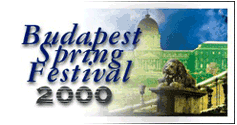 Budapest Spring Festival
March 4, 2000
Rudy: Every week on this show we let you in on cultural happenings in the world. We've heard about a Shakespeare festival with a modern twist, an art show that keeps the viewers guessing, or, as in one recent case, a rattlesnake round-up that attracts thousands of people to the west central plains of Texas. In this week's Culture Watch, Michelle Kholos joins us with an event that offers something for just about everyone, no matter what their interest. Hi Michelle.
Michelle: Hi Rudy.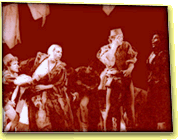 Rudy: So, what have you got for us?
Michelle: Well, it's the Budapest Spring Festival--and what a line-up! Starting on the 17th, it's two weeks of concerts by the Budapest Festival Orchestra; sacred music by various performers with long, multi-syllabic names that I won't slaughter; opera; chamber music; folk music; jazz; ballet; contemporary dance; art exhibitions; film screenings and theatrical performances like one titled "Why should we like Holland?"
Rudy: Anything for folks looking for something a little less...high-brow?
Michelle: Well, this festival is a tradition, but the year 2000 is extra special--it's the one-thousandth anniversary of the existence of the Hungarian state and the adoption of Christianity, so this year there's also a pagan christening--with a masked parade complete with giant puppets and stilt-walkers. And for those looking for something a bit more unusual--Budapest is the only capital city in the world where tourists can tool through in-town caves--and if all that exploring leaves them a bit sore, Hungary ranks fifth in the world for its thermal and medicinal water spas, so a long soak at one of the city's bath houses may be just what the doctor ordered.
Rudy: Sign me up!
Michelle: I'm right behind you.
{ Culture Watch Index }