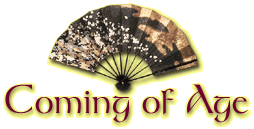 Coming of Age
January 8, 2000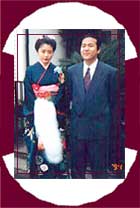 Every country has its coming of age rituals. In the U.S., we drive at 16, vote at 18 and drink at 21. In Mexico, they have sweet fifteens. But in a country like Japan, where everything's much more formal, rites of passage happen all at once.
It's called Seijin-no-hi, and it's January 15th. All of Japan stops for a day to celebrate everyone who's turned 20 in the last year. See, 20 is the cultural, and official, age the Japanese become adults. A young person gets to drink, smoke, vote -- make all sorts of adult decisions.
Each town has its own ceremony. Some start with physical tests, like archery contests. But for most, the day begins with friends and family, getting dressed to the nines -- men in suits, woman in beautiful, traditional kimonos -- and then a formal ceremony at the local Buddhist temple or town hall. Afterward, parties go late, late, late into the night. We guess even though they're officially adults, it's still okay to act like kids.
{ Culture Watch Index }