J.J. Yore
Executive Producer, Marketplace Radio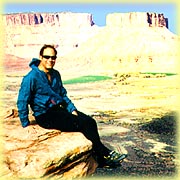 In addition to conceiving and creating The Savvy Traveler, J.J. Yore is one of the principal creators of Marketplace, the nationwide public radio program whose unconventional approach to business and economics has earned it a reputation as America's best and most interesting program about the subject. He has been a reporter, editor and broadcast producer for 15 years.
As executive producer, Yore oversees Marketplace's morning news service and its daily half-hour afternoon program. In that capacity, he is responsible for setting the program's overall editorial direction and tone, as well as for recruiting high-profile contributors to Marketplace. Yore oversees a staff of 15 editors and producers based in Los Angeles, with bureaus in New York, Washington, D.C. and Boston.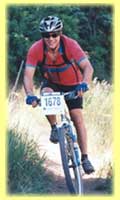 One of Yore's special talents is his ability to create new editorial ventures and renovate old ones. In addition to helping create Marketplace, Yore helped found the Washington, D.C. newspaper The Washington Weekly. Before joining Marketplace in November 1988, Yore was editor and associate publisher of Current, the primary newspaper for the public broadcasting industry. At Current, Yore developed and oversaw a comprehensive editorial and financial restructuring, turning a failing publication into the industry's premier news outlet.
Building on a family background in the military and international banking, Yore has developed a special interest in foreign affairs. In 1994, he was one of eight professionals selected by the Japan Society for its prestigious Leadership Fellowship program and spent three months in Tokyo and other major Japanese cities. In 1992, Yore participated in the Salzburg Seminar's program on the future of European unity. He has lived and traveled widely abroad.
Yore began his journalism career in the early 1980's as a general assignment reporter at The Jackson Daily in Jackson, Mississippi where he covered numerous local and national stories. Yore has written for many publications including The Washington Post, Channels, American Journalism Review, and Regardie's. He graduated from Columbia University's Graduate School of Journalism in 1981.