Low-Fare Airlines
by Rudy Maxa for Marketplace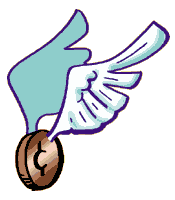 Last week, Georgia-based Sunjet stopped flying abruptly, once again raising the question of whether you can count on a low-fare airline to get you from point A to B. There are a lot of airlines out there who want to become the next Southwest.
ValueJet seemed headed on that path until one of its planes crashed in the Everglades. It changed its name to AirTran and is still working hard to convince passengers it's a safe airline. SunJet was a scheduled charter airline that advertised flights between Detroit and Newark to Florida starting at $79. Every time a small operation like SunJet closes, people get skittish. We wonder if the little guys might strand us or ruin our vacation by shutting down after we've purchased a ticket in advance.
The concern is legitimate, but if you put your tickets on a credit card, you don't have to worry about being out any money if your flight never takes off. And the odds of an airline shutting down and stranding you are long. I think the biggest challenge is simply finding where the smaller airlines fly. They don't have big ad budgets. You might not know that a new airline called National just began serving L.A., Chicago, and New York from its home base in Las Vegas.
Ever heard of AccessAir? It flies nationwide via Des Monies. Do you know ProAir is usually the cheapest way to get from Detroit to New York or Baltimore-Washington? That Spirit flies cheaply between Florida and New York and Boston? If you don't know about these carriers, it can cost you money. Let's say, for example, you want to fly from New York to Chicago at the last minute. At last check, Delta was asking $1,043 for a round trip ticket because you're not booking a couple weeks ahead of time and staying over a Saturday night. But if you know to call ATA, you can buy a spur-of-the-moment ticket for only $265.
Need to fly between Minneapolis and Los Angeles at the last minute because of a death in the family? Northwest will offer you a bereavement fare of $751 round trip. But Sun Country--that's Sun Country, not SunJet--will only charge you $348.
Now, you won't always get meals and frequent flyer miles on budget carriers. And they may not offer flights as frequently as their larger competitors. But even if you don't fly 'em, they're of great value, because they often keep fares down overall on routes that they serve. When National started flying out of Vegas earlier this month, fares on some airlines competing with National fell almost overnight.
So how do you find the lesser known carriers? Next time you walk through an airport and see an airline's name that's unfamiliar, pick up a flight schedule. Push your travel agent to search out low-cost, smaller airlines. Since major carriers sometimes offer agents "override commissions" when they book a certain amount of business, you have to insist an agent look for alternatives.
Some low-fare carriers offer Internet specials, too. Southwest recently offered an Internet fare of $60 round trip between Islip, Long Island, and Baltimore-Washington International Airport. As you plan your summer travel, keep the little guys in mind. If you're planning family travel, you might just save a whole lot of money. And chances are excellent you'll get there.
To visit these airlines' sites, click the links below: