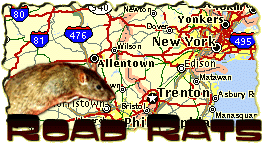 Once upon a time, you could hire yourself out to drive someone's car across country. Changing insurance realities ended that little industry, but our Savvy Traveler, Rudy Maxa, tells us there are other ways to find cheap wheels to see the U.S.A.
Road Rats
by Rudy Maxa for Marketplace
You'll still find the occasional classified ad placed by someone looking for a driver willing to transport a car from Point A to Point B in exchange for gas money. But in the U.S. these days, cars are carried by trains or trucks - there's no longer an organized business in shuttling privately owned cars.
But there are rental cars that need moving. Right now, in fact. In winter, the rental car companies need extra cars in southern locations like Florida. In the spring, they need those cars brought back north to major metropolitan cities. So twice a year, they offer really cheap weekly rental rates - as low as seven dollars a day - to try to get people to shift their rolling stock to high demand areas. The problem, of course, is it's a one-way proposition. If you live in Florida and see this as a cheap way of visiting the northeast in the spring, you still have to figure out how to get back.
I can't solve that problem, but I can tell you about a driving option you might not have considered. Think about this for a minute: Ever wonder how limousines, recreational vehicles, even FedEx or UPS trucks get from their manufacturer to a dealer or buyer?
Not on the backs of trucks - won't fit. They get driven there by road rats. That's the name of folks who get paid to see the country - as well as Europe and Australia - while driving brand new RVs and other odd-sized vehicles to dealerships.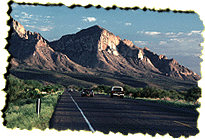 Craig Chilton has been a road rat for 20 years; he coined the term. Now he's got a web site that tells you how you can enjoy a leisurely road trip at someone else's expense. Heck, you can even get paid for driving. Most anyone over 18 can be a road rat, and you don't need a special driver's license to qualify. You can often take your family or friends with you and stop off for a few days to sight-see along the way.
Chilton says you can make between $100 to $250 on a weekend for driving a new RV from a plant to a dealership. Your insurance and gas are paid for. And sometimes your airfare home is provided, as well. He thinks it's a great way for retired folks, students, or anyone with some extra time to travel in style for free.
Chilton tells me there are about 3,800 manufacturing and modification sites in North America. And all of them have to get their RVs and other vehicles - think school busses, ambulances - to dealers or buyers. Or, a dealer in your area may fly you TO a manufacturer to fetch a vehicle. Any way you cut it, you get free wheels to see the countryside.
Chilton says that on any given day, about 100,000 people are criss-crossing North America, delivering vehicles. Some do it as a job, but most do it to simply travel on the cheap. If it sounds interesting to you, call your local RV dealer and see how they get their stock. Or find a manufacturer. Or you can check out the details at Chilton's web site at www.roadrat.com.
Imagine pulling up to a relative's house in an ambulance or RV with satellite TV. Tell 'em 'ole Savtrav sent you. I'm Rudy Maxa, the Savvy Traveler, for Marketplace.