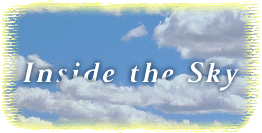 Inside the Sky
An Interview with William Langewiesche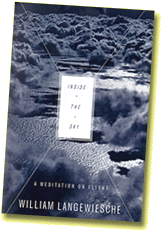 This year marks the end of the first century of flight. For most of us these days, flying has become a mundane activity. We get on a plane, buckle our seat belts and try to speed the passage of time by sleeping, reading or working -- oblivious to the fact we're soaring above the earth like birds. It seems so natural...as if we've forgotten how extraordinary the experience of flying really is.
Author William Langewiesche sees it differently. A pilot himself, he writes passionately about the act of flying in his book Inside the Sky, a collection of essays that strives to prove, and here I quote:
"...flight's greatest gift is to let us look around."
William Langewiesche's book Inside the Sky is available from Amazon.com.