A Brush with Fame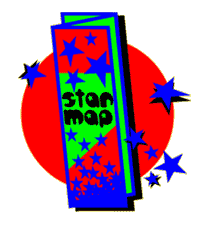 Do you know where Jerry Seinfeld went on his honeymoon recently? That's the kind of trivia people love to know. And if there's one thing the travel industry knows, it's that celebrities are good for business. No matter what they say about protecting privacy, hotels and resorts that cater to famous people don't mind the press finding out.
It's as if we get a little of the glam life if we vacation in the same place as a celebrity. Isn't it fun to know that Mick Jagger, Placido Domingo, or Salvador Dali stayed in the suite down the hall? I mean, if your bell man confides, "You know, the Perrys from Marietta, Ohio, spent last night in the next room," you'd think, "Big deal." But if he says, "Lauren Bacall likes that room on the sixth floor with the balcony over the pool" well, now, that's interesting information! When you get home and your friends ask about your vacation, you get to say, "Oh, yes, Lauren Bacall likes to stay in the room above ours."
In a moment, I'll take you into the heart of celebrity-land, Beverly Hills, where people make a living selling maps to tourists that identify the homes of stars. Turns out they're more accurate than I thought. Oh, and not that you really wanted to know, but the Seinfelds hid out at Parrot Cay in the Turks & Caicos. Don't tell a soul.