The "Typical" American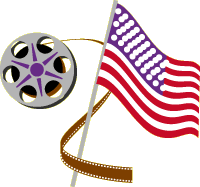 Well, I just got the in-flight movie line up for China Southern Airlines, which is the largest airline in the People's Republic. It's a blockbuster list including "The Thomas Crown Affair," "Notting Hill," and "Runaway Bride." All the movies are presented in English and Chinese.
It got me to wondering what a Chinese passenger--who might be traveling for the first time--might conclude about the West if they watched, say, "The Thomas Crown Affair." Would someone think American women go to parties in transparent dresses? (We'll leave Los Angeles out of this for the moment.) Or that all men are as endearing as "Runaway Bride's" Richard Gere? It's not so far fetched. About five years ago I hired a local guide to show me around the Forbidden Palace in Beijing. Later, at lunch, he asked me if I knew Pamela Anderson and if I, too, spent my days in a bathing suit on Malibu's beach.
I told him...Sure! ...No, I didn't.
Movies are great forces for propaganda and molders of stereotypes. We've done shows about how movies stimulated many of us to travel in the first place. But...if anyone heads to the U.S. and expects to find a continent full of guys as suave as Richard Gere, well, I'm afraid a rude awakening awaits.