Waxing Nostalgic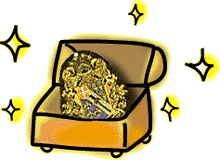 When my father was an Army officer stationed in Heidelberg, Germany, we'd pile into the car every weekend for a road trip. Me, my father, my brother, and my mother. Usually we headed to a town with an unpronounceable name where I'd buy a cloth patch of the city's coat of arms. I had a huge collection of them by the time I left Heidelberg after the sixth grade.
My father's big crusade was to train his sons to be observant. "Quick," he'd say. "Which way is south?" We'd glint at the sun, look for moss on tree trunks (though, for the life of me, I can't remember what the moss meant) and try to come up with the right answer. When I grew up to become a reporter, I learned that an eye for detail could spell the difference between a routine story and that one people actually liked to read.
These trips were the most I got to spend with my father, who tended to work all the time. It's not easy for him to travel any more--our road trip days are drawing to an end. Now I take trips with my son--it's the best time he has, I think, with his father. Who, I'm afraid, also tends to work all the time. Later this hour, I'll be talking with you about travel nostalgia, those once-in-a-lifetime trips that can never be duplicated. Me? I've got many of my memories in a box somewhere, full of patches from cities with very long names.
{ View Index }