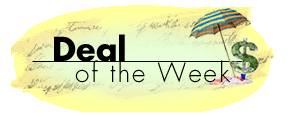 January 26, 2001
Peanut Fares
If you've ever wanted to go to Asia but have been put off by the high cost of an airline ticket, your wait is over. Korean Air is offering special, last-minute fares to Asia that are so low, I'm going to say them very . . . very slowly. Los Angeles to Tokyo, round trip for . . . $450 dollars. That's 225 each way, or about twenty bucks more than the walk up fare for the 29-minute flight
between Washington, DC, and New York City. Speaking of Washington, you
can fly from DC to Seoul for only 870 bucks with this sale. Keep in mind, these fares are available on-line only. Go to KoreanAir.com and you'll find them right there on the airline's homepage. Travel is good through the end of February. But here's the most important thing: You must buy your ticket to Tokyo by this coming Wednesday. For the DC-Seoul offer, you've got more time - until Friday, February 9th to purchase your ticket. And while there's no minimum-stay required, you do have to buy your ticket four days before you start flying.
Now, if this sounds good to you, my advice is that you move quickly. Be sure
to select "Lowest Promotional Fare" under "Fare Type." And have some sushi or kimchee for me, won't you? Japan and Korea for peanut fares - that's my Deal of the Week!