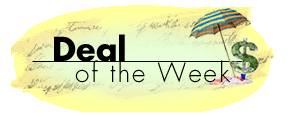 January 5, 2001
All-Asia Air Passes Online
Several years ago, when Cathay Pacific's All-Asia pass debuted, it became one of my very best deals. For only $999, you could buy a ticket to fly from LA, New York or San Francisco to Hong Kong round trip. And for three weeks, you could add on any number of other Asian cities for no extra charge. So you could take side trips to Bangkok, Bali, Tokyo, or Singapore, to name a few of the 16 cities covered by the All-Asia Pass.
Well, the deal has proved popular every year since, but this week Cathay Pacific announced its return with one big twist: Now, the offer is good for a two-year period. So you can lock-in your three-week trip around Asia for this low, low fare through December 5 of 2002. Travel periods are roughly mid-February to mid-May and then mid-August to early December of each year. But for $300 more, you can add those other months. Also, you can now upgrade to business class and extend your travel period as long as 99 days. The $999 fare is good for anyone registering at Cathay's web site, cathay-usa.com. But make sure you go to the Web. If you call the airline, you'll pay a hundred bucks more. Now who wants to do that?
An expanded All-Asia Pass from Cathay Pacific - that's our Deal of the Week!