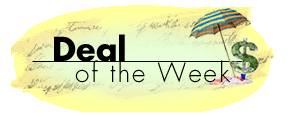 December 15, 2000
A Crib - or Two - For Less
We talked a few minutes ago about luxury hotels, and I wanted to point you in the direction of a couple of deals offered by two upscale hotel chains, Sofitel and Omni. Both are running sales, though each is a bit different. But with either, you'll get more room for your buck at some very nice addresses.
French-based Sofitel is offering as much as 60 percent off rooms in Europe or the U.S. through March 21. Prices vary depending on where you stay. But the lowest rate is $129 per night at Sofitels in Houston and the Brussels, Belgium, airport among other places. Usually, it's $250 in Brussels, $209 in Houston. For $149 a night, you can check into Sofitels in Chicago, Philadelphia, Paris, and elsewhere.
Omni hotels will give you two rooms for the price of one until the end of this month in cities including Detroit, San Antonio, New Orleans and Atlanta. So put the kids in the other room or travel with friends. Prices begin at $139 and, of course, depend on the hotels. Some are only on sale Sunday through Thursday. A crib - or two - for the night...for less. That's my Deal of the Week!