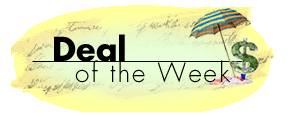 September 22, 2000
Online deals at Southwest Airlines
This is The Savvy Traveler. I'm Rudy Maxa and it's time for my Deal of the Week!
Southwest is raising the bar again by lowering air fares in a special on-line only offering good until Thursday, September 28th, at midnight, Pacific time. $99 is the most you'll pay for a one-way fare. Now, Southwest is cheap even on a bad day. A seven-day, advance-purchase fare between, say, Albany and Houston for $151. But at 99 bucks, it's even better!
Or how about Chicago and LA, $99 each way? You can even go diagonally across the country, from Ft. Lauderdale to Seattle for $99 each way. Here's the fine print. You have to buy your ticket on the airline's web site, Southwest.com, before midnight this coming Thursday. Since that's midnight West Coast time, East Coast insomniacs can actually book up until 3 a.m. their time. You must buy tickets seven days before you want to travel, and you can fly through January seventh. However, some flights around holidays and busy travel times aren't part of this sale. And, of course, there's a few extra bucks in airport taxes and federal segment fees, which can add up to a whopping $2.75 extra. But otherwise...
...it's bargains 'til Thursday on Southwest.com. That's my Deal of the Week.