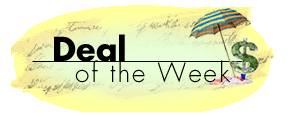 June 17, 2000
Getting Away from It All
Are you thinking about changing your life in a big way? Daydreaming about starting all over in an entirely different place? How would you like to live off the grid on a slice of paradise in Hawaii? Watch the sun set from the porch of your homestead in Hells Canyon, Idaho, where there's no telephone?
Those are just some of the opportunities posted in a newsletter called The Caretaker Gazette, a bi-monthly publication offering caretaking and housesitting opportunities around the world. Published since 1983 out of Carefree, Arizona, The Caretaker Gazette is a bulletin board for people looking for others to baby-sit second homes or to help out on ranches or farms in exchange for lodging, food, and sometimes money.
I've seen offers for gigs in lots of out-of-the-way places, like Belize and Costa Rica. "Must be able to handle isolation" is a line that you see in some ads. But then there's the house, with dog, near Rotterdam whose owner is looking for a housesitter for three months. Or the nature retreat and alternative teaching center on ten acres in the foothills of the Blue Mountains of Jamaica. Your $29-a-year subscription gets you six issues, each with about 130 postings. If you're looking to get out of Dodge and change channels for a little while, The Caretaker Gazette might be worth checking out. Give 'em a ring at (715) 426-5500, or visit their Web site at www.caretaker.org.
A low-cost way to get away from it all. That's my Deal of the Week.