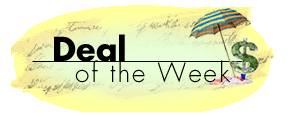 April 22, 2000
A Walk in the Park
What attracts more visitors each year than the Disney and Universal theme parks and NFL games combined? This country's national parks, that's what. About 265 million of us visit a national park or historical site each year. And since this is National Park Week, what better way to celebrate than to tell you about the new National Parks Pass. For $50, you can buy a pass good for one year that provides free admission to 379 national parks. What this means is that you can roam from Acadia National Park in Maine to the Manzanar National History Site at the foot of the Sierra Nevada Mountains. Manzanar is where Japanese-Americans were interred during World War II.
The Parks Pass saves you the hassle of fishing around for money or paying by the head for everyone in your car next time you pull up to the gate of a national park that charges admission. In addition, part of your $50 will go to support conservation efforts. And you'll receive a Pop-Out map of all 379 parks covered by the pass. Here's the deal: Call 888-GO-PARKS or you can buy it at the entrance to any national park. If you want to go online, the L.L. Bean, Rand McNally, REI and AAA web sites sell it as well. This is the first weekend it's available, so get one to call your own and forget about paying park entrance fees. One footnote: the pass does not cover camping charges.
One-stop shopping for national parks. That's my Deal of the Week.