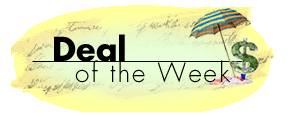 March 4, 2000
This Week: Happy Campers
How about a different kind of family vacation this summer? Send the kids to camp -- and go with them. These are three unique camps where the whole family can learn such things as storytelling, Irish folk dancing, singing in harmony, and doing the old soft shoe. For only about $550 a week per adult -- less for kids -- you get lodging in rustic but immaculate cabins, all food, and all activities. The camps are run by the Country Dance and Song Society, a group that's been around since 1915.
It offers family weeks during July and August at its camps in West Virginia, Massachusetts and New Hampshire. Children four to 12 are paired with kids their own ages, and there's no charge for child care in the case of kids two and three. There's swimming, campfires and the other good outdoor stuff you'd get at any camp. But here you and your kids can also learn what appears to be every kind of dance or song in the world.
But there's a catch: Family weeks at the camps are so popular that you have to enter a lottery by late March to get a space. Go to cdss.org (that stands for the Country Dance and Song Society) or call 413-268-7426 for a catalogue and details.