Music with Bob Duskis artist info. for December 5, 2003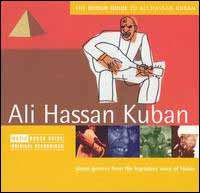 "Habibi" by Ali Hassan Kuban, from "The Rough Guide to Ali Hassan Kuban:"
Ali Hassan Kuban is from Nubia, a neighboring civilization to Egypt that now lies inside of Sudan. Kuban sings many of his songs in the Nubian language and his music has elements from the musical legacy of Nubia mixed with international pop and urban, funky bass and rock grooves. Kuban has called attention to Nubian culture and has made it hip for young people to explore the roots of their culture.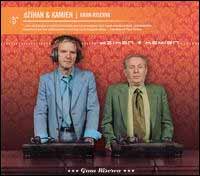 "Stiff Jazz" and "Ford Transit" by dZihan & Kamien, from "Gran Riserva:"
While the duo lives in Vienna, Vlado dZihan is from Sarajevo and Mario Kamien is from Germany. They think of themselves as "new Europeans," incorporating different cultures and styles into the songs of their new album, "Gran Riserva." Itís a musical tribute to their fathers, who were professional jazz musicians in the Ď60s and Ď70s in Europe and Asia Minor. "Gran Riserva" features samples of the fathersí recordings woven into the new compositions. "Stiff Jazz" represents this jazz, while "Ford Transit" is about the duo's fascination with Turkish music.
<< back to the Dec. 5, 2003 broadcast page