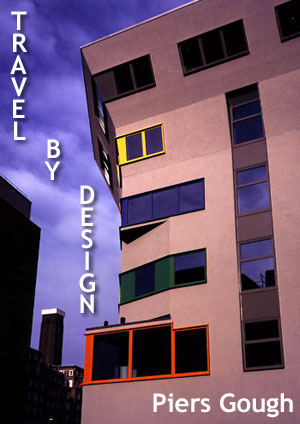 Photo courtesy of CZWG
In our "Travel by Design" series, where we talk with some of the world's most influential architects and hear about the places that have most inspired their work and shaped their view of the world, we've discovered that architects, as a group, are quite well-traveled. After all, in their formal studies, they've learned about the ancients and designers of previous eras. It turns out that most of them are then inspired to travel and see world's great architecture for themselves.
Travel By Design: Piers Gough

9/27/2002
Today, our trip is with English architect Piers Gough, who has put his touch all over London, from the new galleries at the National Portrait Gallery to several public structures, such as The Green Bridge in Mile End Park and a famous public toilet in London. Piers is unusual in that his thirst for travel didn't develop right out of school.
Piers is most influenced by the culture and landscape of Rio de Janeiro. We'll learn what is it about Rio that has inspired his work the most, how the colors of Rio de Janeiro have influenced him, and some interesting, little-known places that he recommends visiting.
Piers has said that, instead of learning new things, he prefers to create new things. This affects the way that he travels, since traveling is all about learning.
If you're in London and want to see the public toilet Piers designed, it's near the hip Portobello Road Market on Westbourne Grove, near the Ladbroke Grove "tube" station.
Here are some of Piers' designs around the world:
Photos courtesy of CZWG
Return to Feature Archive