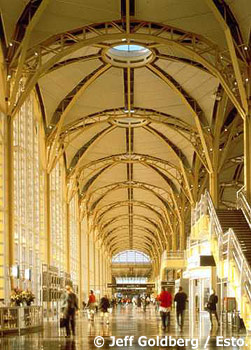 Most of the time we go on vacation to wind down, soak up the sun, and see some sights. But one world-renowned architect conceives of summer vacation as a different design altogether. Cesar Pelli suggests you "vacate" your cluttered mind…to clear out all the noise. He says the rewards are more than worth the effort. What's more, he has just the place to inspire peaceful contemplation.
Travel By Design: Cesar Pelli

8/9/2002
Six months ago we kicked off our "Travel by Design" series, where
leading architects take us to the places that have inspired them the most.
So far, we have been escorted to Rome, Les Beaux , a small medieval village in Southern France and St. Petersburg, Russia

This week's architect is Cesar Pelli, who has designed buildings all over the globe, including the World Financial Center in Manhattan and the world's tallest edifice, the Petronas Towers in Kuala Lumpur, Malaysia.

Mr. Pelli, an Argentine by birth who lives in NY, says the place that sets him free is England's Lake District: a scenic backdrop of countryside and coast in the Cumbria region.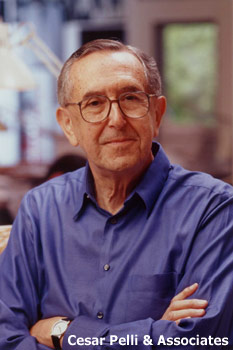 Cesar Pelli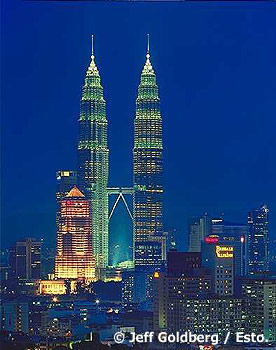 The Petronas Towers in Kuala Lumpur.
Cesar Pelli`s current projects include the Performing Arts Center in Miami and the new Minneapolis Public Library.
Return to Feature Archive