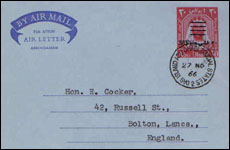 Some people would say it's harder to break through the old East Coast/West Coast divide (not to mention the Yankee/Old South) than to learn ancient Chinese. Well, writer Susan Cuscuna has crossed that fearful chasm - what's more, she's glad she did. And as this postcard from her shows, with a little care you could too.
The Summer Marys

By Susan Cuscuna, 6/1/2001
I love the summer so much, I'm afraid when it comes. Every August, my nineteenth-century husband takes us to Cape Cod, the place where he belongs. We give our son a month to come and go unknown, kayak to an island of eel grass, or bike to a bakery alone. His summer friends are much less fussed over than he, and they go to bed without supper if they swear. He thought that only happened to Peter Rabbit. I always learn a few things, too. Like how a scallop is really a scallop. Or the quart of blueberries we pick is really a quart. And I slow down to five knots, inside and outside the channel.
Down at the end of Willow Street, beside the Bass River, running intothe Nantucket Sound, gray suede fog settles over everything. A lot of people say New Englanders are cranky, but I accept them as reserved. I have a gang of girlfriends on a tiny beach beside the Judah Baker Windmill, built in 1791. Seven of them are named Mary; Mary Alice, Mary Beatrice, Mary Catherine, Mary Denise, Mary Elizabeth, Mary Francis, and Mary Grace. For twenty summers, they've told me their stories and I've told them mine. And just about every morning and afternoon, the Marys and I float on the tides together. I'm still never sure if it's coming in or going out, but all of them can tell, just by the smell.
Mary Grace is my favorite. Born down the street in a sea captain's house, she knows who married who, which houses are haunted, and who didn't come home from Vietnam. She wears a cotton bracelet with the letters WWJD woven into the band, but I think she takes "What Would Jesus Do" a little too far. When bats darkened the sky above her roof, she saw them as poor little birds, somehow lost, and running late to Florida. Invading creepy creatures, flapping all around her head, and Mary G. decides to build them their own homes. Bat houses! Instead of calling an exterminator. TWIWD. That's What I Would Do. And when she found a broken twelve year old boy at the school cafeteria where she works, she volunteered to try and fix him. She'd never really known any Dominicans before, but she sure did grow to love the one she took into her home. "He'd never been swimming once, even though he was born on Cape Cod," she told me. "Can you imagine that? He'd never even slept in a bed. Couldn't look anyone in the eye. Sometimes he'd lay outside on the ground. He'd just cry and cry. So we hugged him, and held him and kissed him. Now he's all right." And I'm so glad she took all of us all in...the bats, the boy, and me.
All through my not-altogether-unpleasant, mostly sunny, California fall, winter, and spring , I long for the Judah Baker Windmill beach, the Bass River, and the Nantucket Sound. And I really miss my Marys. But I can't tell them that, because they're Yankees.
Return to Feature Archive