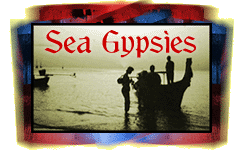 Remember those elementary school lessons about Ferdinand Magellan and his circumnavigation of the globe? Well, for some they make a lasting impression.

Tyler: "At 14, I told my father I was going to sail around the world. And he told me 'son, you can't go through life being a dreamer.'"

But this man proved his father wrong-

Tyler: "So when I was 42, I cut the dock lines and sold out, lock stock and barrel and jumped on a sailboat-and off I went."

And he's not alone. A growing number of people are traveling the world by sea-either as boat owners or unpaid crew. The Savvy Traveler's Jeff Tyler caught up with some of these sea gypsies on the island resort of Phucket, off the southeastern coast of Thailand.
Sea Gypsies
by Jeff Tyler
Phuket is tourist central in Thailand, and the island's west coast beach at Patong is the worst. Hoards of sunburned Europeans crowd sidewalks lined with soouvenir shops and go-go bars. They come because the winter weather here, just north of the equator, is great. Sticky, tropical sunshine in the 80's. And the white sandy beaches and turquoise waters look picture-postcard-perfect...as long as you ignore all of those overweight Germans squeezed onto row after row of reclining beach chairs.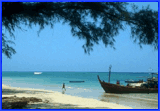 Chalong Bay, on the other side of Phuket, is just six miles east through lush mountains, but the marina here is a world away. The sand is dirty, and deserted except for a few dinghies. This is yacht central. A quiet, watery parking lot for scores of sailboats, like the 56-foot Albatross. Its owner, 63-year-old Heinz Simon, is dressed entirely in black, and sports a scruffy salt-and-pepper beard. Simon is a bit of a braggart, but he's earned it. He's sailed around the world one-and-a-half times during his 19 years on the water. Before that, in Hamburg, Germany, Simon made gobs of money writing computer software. But he also smoked 80 cigarettes a day, and worked dawn until dusk.No holidays. Not even Christmas. Fed up, he traded his workaholic life for the freedom of a vagabond.
Simon: "Less stress and less money."
Before he left Hamburg, Simon had never sailed in his life. He threw up for six weeks straight. So I ask him, why put yourself through the agony?
Simon: "Because the wild west was closed...if you're looking for freedom of a man to develop your own personaily, you can't buy a horse anymore and just go. It's finished. What's left for us is the sea. The sea is the last frontier for man I think."
For women, too. The majority of sailors who settle this "last frontier" are couples. Even the single men started out with wives or sweethearts. But living on top of one another in a cramped space the side of a large studio apartment tends to create good business for divorce lawyers.
Those that stick it out do seem akin to cowboys...or hippies. They want space to roam. And they don't want to be shackled down by social conventions.
Sharon: "You want to get out of this rat race. Society is for many people not pleasant. What I was doing was working every day to survive, or working every day to pay for my living. So I was going to work to feed myself...to buy a house...a car. I wasn't getting out of life what I wanted to."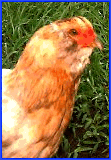 Sharon Montgomery, and her husband Ben, are from Santa Rosa, California. They are middle-aged libertarian hippies. Ben has long hair tied in a ponytail, quotes Ghandi, and talks about Karma. Back in the U.S., he says, there are too many rules. I meet Ben and Sharon in an open-air watering hole called Suda's, where chickens mingle with the customers, and where the food is cheap.
Suda's serves as their base camp. A place to rendezvous after they check email and buy supplies. Then it's on to the next remote bay. In the past seven years, Sharon and Ben have sailed their boat, Intuition, to 22 countries from Tahiti to Madagascar to Brazil.
Ben: "We are sea gypsies, for sure."

Sharon Montgomery: "I can remember one time in Costa Rica, I believe, we were in a secluded anchorage. And how often to you get to this beautiful bay...where the whale sharks are swimming around your boat one night, and the next day you are walking naked on the beach."
Like most sea gypsies, Ben and Sharon spend more time anchored in one spot than racing to the next exotic destination. For Ben, taking time to form relationships with locals keeps him going.
Ben: "And then we have the community that we go to and visit people on, islands, especially isolated islands, that they may only see one or two boats a year. And so when we pull in, we're their TV, we're their entertainment, and they're ours. And so it's just that exchange of learning back and forth, and no price can be put on it."
But they can't ignore money altogether. The Intuition cost over a hundred thousand dollars, and requires constant upkeep. Ben has worked as an electrician, plumber, canvasmaker...whatever it takes to stay afloat. And like any good hippie, he barters with locals.
Ben: "Instead of using money, we use our skills. We want vegetables and fruits, they have outboard mothers they don't know how to fix. We fix them, we get food."
Cruising around Thailand, where supplies are cheap, Ben and Sharon spend around ten thousand dollars a year. But that means fishing for your dinner when at sea. And cutting corners on land.
Sharon: "I feel like my life is a big camping trip."
But for Sharon, the biggest hardships are emotional.
Sharon: "I'm not with my family. That's a big sacrifice."
But the new relationships formed at sea keep her devoted to this nomadic lifestyle.
Sharon: "I get teary-eyed when I think about it, because it's like an instant family. If there's a secluded anchorage, and you pull into that anchorage, you will, before the night's over, probably end up on the other person's boat, drinking beers and talking refrigeration, or engines. You just have so much in common."
But you don't need a hundred thousand dollars, or even know how to sail, to join this floating family.
Ben: "A lot of times people need crew. They don't want to pay them, so inexperienced people can jump boats, you know."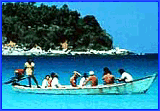 Listings of boats seeking crew are posted on the internet, but it's often best to just show up in a popular port. For example, Ben says March is a good time to catch boats headed across the Pacific.
Ben: "If you went town to Panama, you would have many boats leaving there. Or Mexico. It's knowing what the boating seasons are and where to by. And then just post signs up at the yachty hangouts, like where you are right now, at Suda's in Thailand. Put a notice on the board, and the next thing you know, you're on a boat."
Not with the Intuition, though. Ben and Sharon enjoy their privacy. But though finding a trustworthy captain who does want help is a crap shoot, the odds are better now than ever.
Ben: "We've been in Asia three years, and the number of cruisers has doubled."
That's bad news for Ben and Sharon, who like to keep their secret bays to themselves. In their opinion, there are enough sea gypsies already. Which is why, as I leave Suda's restaurant, Ben makes a final request of me:
Ben: "Don't tell too many people about it!"
In Phuket, Thailand - remember, you didn't hear it from me - I'm Jeff Tyler for the Savvy Traveler.