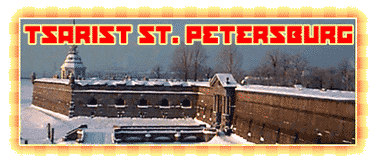 If you need a Winter vacation this year, where more exciting can there be than St. Petersburg in Russia - home of the Tsars, and the Vienna of the North? Martin Stott's been checking it out for us, and he's clearly fallen for the place.
Tsarist St. Petersburg
by Martin Stott
This city has seen some of the most dramatic events in modern history. Nearly every building and street has a story to tell - tales of passion, intrigue, murder-revolution.
St. Petersburg was your 18th century new town - built on the muddy banks of the River Neva by Peter the Great- and a few thousand serfs. Russian taxpayers paid through the nose for it - and the chin. Peter even taxed beards to finance the construction of his precious new capital.
The first building here was the Peter and Paul Fortress, which soon became a prison.
Julia: "So the main purpose of this Jail was to break down the person's spirit..."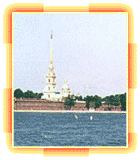 My guide, Julia tells me one of the first prisoners here was Peter's own son Alexei - apparently the Tsar supervised his torture personally. It seems satanic cruelty towards your family is compulsory in Russia, if when you die you really want to be called Great!
Julia: "There were two ways out of this jail - either to be executed by hanging or going to Siberia in exile. And in this showcase are the clothes people wore to walk to Siberia, they were walking there..."
Yes walking - at least 3,000 miles. And looking at the thin sack cloth prison uniform and heavy chains on display, you-re not exactly dressed for the trip. The novelist Dostoevsky was among those imprisoned within these cold damp walls. He was later released by the Tsar - but how's this for cruelty - he deliberately sent the repreive at the 11th hour - just as the firing squad were lining up to shoot him.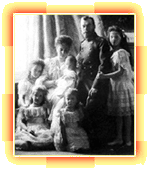 The cathedral of Saints Peter and Paul, in the grounds of the fort, is the burial place of the Romanovs. The list of residents here who died prematurely shows ruling Russia wasn't a particularly safe career move - Nicholas II, his wife Alexandra, and three of his four daughters; Alexander II; Paul the first; and Peter the third. He was murdered on the orders of his wife, Catherine - who subsequently became known of course as Catherine the Great. But she could also be outrageously generous. Several palaces in St. Petersburg are presents she gave to lovers. The best she kept to herself of course - the famous Winter Palace.
The Hermitage, as it's also called, is home to perhaps the world's greatest collection of art - including many masterpieces filched by the communists from Russian aristocracy, only put on display in the last five years. I spent a few magical hours here, but you could spend days. I cut my visit short because I got a wonderful offer -
The chance to piggyback onto a German coach trip and see Catherine's Summer pad at Tsarskoe Selo (Finnish for "Tsar's Village") - near Pushkin, 20 miles out of the city atop a snow covered hill-.
It's awesome, huge, grotesque, with pale blue walls and white highly decorated window frames that look like icing sugar on a wedding cake. Inside is just as decadent.
Guide: "In front of you you can see a portrait of Empress Elizabeth who was Peter the Great's daughter and who was born under the wrong side of the blanket and had no right to the throne. But once she got to power she really enjoyed life. People say when she died in her wardrobe they found more than 50,000 dresses and more than 12,000 pairs of shoes-"

Stott: "Wow this is fabulous!"
Not the wardrobe, but the breathtaking throne hall with its wall to wall gold frame mirrors and gilded woodcarvings.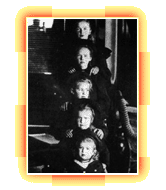 Next door to Catherine's palace at Tsarskoe Selo is the smaller, more modest, Alexander Palace, which was the home of Tsar Nicholas II, his wife, and his children Olga, Tatiana, Maria, Anastasia, and Alexei. Seeing the Empress Alexandra's bedroom walls covered with her religious icons, and the Tsar's simple billiards room, made these characters from history books suddenly become real people. You look at the black and white family photos knowing with the wisdom of hindsight the fate of those smiling within them - to be herded into a basement room in far-off Siberia, and gunned down by revolutionaries - and you find yourself terribly moved.
Back in St. Petersburg, near St. Nicholas - Cathedral, even the buskers seem to have captured my mood...
Many blame the fall of the Romanovs on one man - Grigory Rasputin. He was a mystic peasant priest with dirty straggly beard and piercing blue eyes who, it's said, smelt like a goat. Goat-scent or no, he had tremendous influence over the Tsar and Tsarina because he was the only one who seemed to have the power to ease the wrenching effects of hemophilia on young Alexei, the heir to the throne. Rasputin's interference in politics though sparked several assassination attempts.
It's here in the cellar of the Yusopov palace that Rasputin was murdered in Dec 1916. It's an incredible tale. First he was drugged with wine and cakes containing enough poison to kill a horse. Nothing happened. In desperation, Prince Felix Yusopov finally shot him, then rejoined his co-conspirators for a drink to calm his shattered nerves.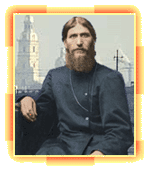 Guide: "Later on he comes back here, comes close to him and bends down, and suddenly sees Rasputin opens his eyes and moves towards Felix and tries to strangle him."
The terrified Felix broke free and ran back upstairs, while Rasputin crawled outside through the back door. Rasput in was followed by the conspirators, who shot him several times again, wrapped the body in a coat, and threw it into the icy river.
Guide: "It was December, the river was frozen - water was in Rasputin's lungs."
So he was still alive when he was thrown in the water! I heard this story when I was a schoolboy, and just seeing where it all happened is so exciting. The same goes for the whole of the city - it's just full of dramatic history. St. Petersburg is one of those places where it helps to have guides. I used Nika tours. They have agents in the U.S., and are highly regarded by the St. Petersburg Tourist Board. I travelled most places by subway - pretty hard at first because what few signs there are are in Russian Cyrillic script. Still, you feel great when you finally get the hang of it! At just a few cents a journey, it's loads cheaper than the flea-ridden wrecks they call taxis, and certainly safer. Finally on the subject of safety -the mafia. Contrary to all reports, St. Petersburg is not like an action scene from an Al Capone film. A bigger concern is muggers - and no bigger than in most European cities. You just have to be careful. I've not been mugged, but I've often been stopped and asked if I need help finding my way. Now the only help I need is to come back again. This goes in my top five vacation destinations - it's got everything, and I'm going to be sorry to leave. For the Savvy Traveler, this is Martin Stott in St. Petersburg.