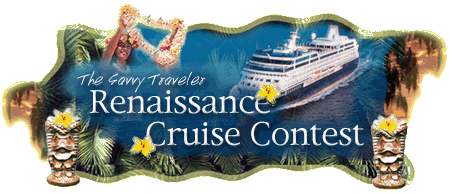 This Week's Finalist
Send This Girl Anywhere
by Kevin Connors, nominating Susan Bush
November 20-27, 1999
Susan's luggage has already gone to the South Pacific -- without her. In fact her luggage has been on every continent without her. No, she isn't stalked by a former suitor turned diabolical baggage handler -- Susan makes luggage. It was a childhood romance -- she can remember making bags when she was six years old.
She builds each piece on industrial sewing machines in an old wooden schoolhouse deep in the coal country of Appalachia. She has done this for 25 years, which is exactly half of her life.
It is an artisan's life, the life of a simpler time perhaps. Over the years you refine the work or you go dotty, or in her case, both. She sends each piece out with a note. She remembers each person who has one and she remembers the places they've gone.
The walls of her workroom are papered with photos of her travelers. There are cards and letters from all over the world. Bags given as baby shower gifts have now gone off to college with the babies. There are photos of tour groups organizing around luggage she made: "Meet by these bags at three o'clock." A postcard from Venice says only, "Did you know that they float!" A quarter century montage of travel surrounds this craftsman who has devoted her working life to the basic tool of the journey, yet never taken one.
She really should get out more, don't you think?
A note which may be of interest -- Ms. Bush makes luggage, and you may contact her at:
Phone: 570-467-3193
Email: shugybu@ptd.net
For more information on entering the contest or to read other finalist essays, please
review the Contest Details.