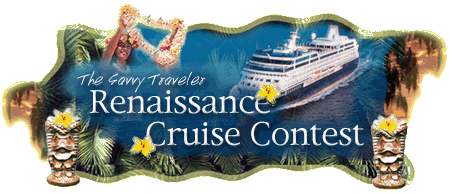 This Week's Finalist
Venturing Beyond the Alabama Borders
by Kathleen, nominating Pamela of Montevallo, Alabama
November 6-13, 1999
Have you ever known a person who has never left home? I mean truly has never left home? A person who grew up in a small, rural Alabama community, married the boy-next-door, settled down a mile from her childhood home, and traveled no further than Gulf Shores? I do. My secretary, Pamela, is this person.
Pamela has never left her home of Montevallo, Alabama. She cares for her aging mother, husband and daughter. She cares for the professors (me included) in the theatre and speech department at the University of Montevallo. She works hard every year for very little pay and takes a yearly trip to the Gulf, never venturing beyond the state. Pamela deserves to leave Montevallo and to see a bit of the world, to open her eyes and experience life.
Last summer I traveled with my sister to Ireland. I could see the longing in Pam's eyes with the thought of seeing the world -- going out beyond the Alabama borders. Pamela is a gem hidden among the Crepe Myrtle and Magnolia who I would love to pay back for her hard work, dedication and care.
For more information on entering the contest or to read other finalist essays, please
review the Contest Details.