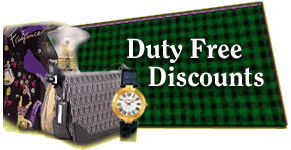 You're in the airport, you've got time to kill, you haven't quite maxed out your credit cards this holiday season. So you wander into the duty free shop. It's not like you really need a Gucci handbag or Mont Blanc fountain pen, but what the heck, they prices are great...or are they? How do you know you're getting a bargain? We sent Tom Verde to get the real scoop on shopping duty-free.
Duty-Free Discounts
by Tom Verde
Of the 600 million passengers who fly internationally every year, 20 percent (or about 120 million) shop duty-free. While some might argue that many people can't be wrong, there are certain variables and constants to consider. First of all, what exactly is "duty-free"? It's essentially a perk for international travelers only, an exemption from paying customs duties on various commodities, typically alcohol, tobacco and luxury goods.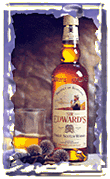 The reason governments cut these travelers a break is similar to how many out of state residents are exempt from paying local taxes when they shop via catalogue or online. Because duty-free items are for consumption or use outside the country, the government doesn't levy the tax that it would if, say, you ate dinner at a local restaurant. The concept of duty-free began in Ireland just after World War II when the Irish government relaxed the tariffs on bottles of whiskey as an incentive for passengers to stop off at Shannon Airport en route to the U.S.
The money they lost in whiskey taxes, the Irish figured, would be offset by the increased business. Soon, other airports followed suit. Today, duty-free is a $21 billion worldwide industry, offering shoppers discounts of as much as 40 percent off of what's known in the business as the High Street price. Sound like a bargain? It can be...depending on what you buy.
Because the duties on alcohol and tobacco are typically steep wherever you go, shopping for these products duty-free usually means significant savings. A quart bottle of Chivas Regal we priced at a duty-free shop in Heathrow airport, for example, went for $28 as opposed to about $55 on the streets of London, where full duty applies. But when it comes to the many other products available in duty-free shops...perfume, leather goods, silk scarves and the like...that's one of those situations that really depends on who you are, or more precisely where you live.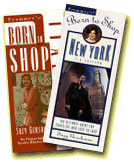 Because the American retail market is one of the most competitive in the world, foreign duty-free shops sometimes have a hard time beating the prices of discount stores in major U.S. cities. We spent a recent morning cruising the aisles of New York City's famed Century 21 department store, a Mecca for both domestic and international bargain hunters in search of European and American designer clothing, cosmetics and other goods.
Just to make sure we were getting the best deal possible, we brought along Suzy Gershman, author of Frommer's "Born to Shop" series of international guidebooks. Century 21 has a policy against publicizing brand names, but suffice it to say Gershman was able to find some of her favorite French perfume for about twenty percent less than she'd pay duty-free in Paris, some quality name-brand imported fountain pens at a negligible savings and some rare Italian silk scarves for as little as $30, a price she said you'd never find in a duty-free shop.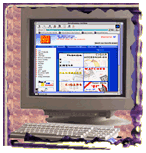 Gershman: "The rule of thumb that I use...I call this the Hermes rule of shopping...the Hermes tie costs $135 in any Hermes shop. Hermes in a duty-free shop is $106. Now we were just looking at, it was not Hermes, but it was another name just as famous from another country just as famous, and that was $50, but you're getting the same quality. You are never gonna find this tie for $50 in a duty-free."
Gershman says the best way to save money when shopping duty-free is to get educated. Check the prices at home before you go and compare when in the airport. It's also a good idea, she says, to compare duty-free shop prices with those offered in-flight. Take the the catalogue with you when you leave the plane and compare its prices with those in the duty-free shop when you're on your way home.
The World Wide Web, being the world wide tool that it is, offers travelers yet another way to make sure they're getting the best buy. Web sites like the Duty-Free Guide, at www.duty-free.com, list the prices of goods in duty-free shops around the world and also allow travelers to purchase duty-free items online and pick them up at the airport on the way home.
Another thing to be aware of is that since the establishment of the European Union economy, passengers traveling from one E.U. country to another are no longer entitled to duty-free savings. If, however, you're on your way out of the E.U., duty-free prices still apply. So the next time you're bound for foreign ports, do a little homework, save some room in your luggage and maybe even save some money.
In New York, I'm Tom Verde for The Savvy Traveler
Savvy Resources on Duty Free Discounts: