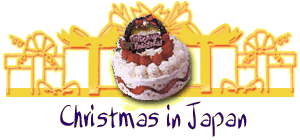 Laura Kriska sees an American holiday through the eyes of another culture.
Christmas in Japan
by Laura Kriska
Dear Rudy,
Japanese embrace the Christmas holiday much like Americans embrace martial arts -- they duplicate the pomp without questioning the circumstance. By mid-December, red-capped Santa figures and sparkling snowmen decorate many Tokyo store fronts. Red and green signs in English declare "Merry Christmas." Because the majority of Japanese people affiliate with either Buddhism, Shintoism or both, Christmas has no religious foundation in Japan. Understanding of this Christian holiday, like other holidays including Easter, Halloween and Valentine's Day, has been transported to Japan via Hallmark.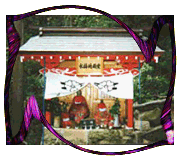 During the three years that I studied and worked there, I noticed that the Japanese experience of Christmas was much different from my own. But it wasn't until I had a particular conversation with a Japanese friend that I really understood how our views were different.
It was late December and my colleague Akiko and I had gone to lunch at a local restaurant. Silver streamers hung from the walls and Christmas music played in the background.
"Laura-san," Akiko asked between bites of sticky rice. "Do you believe in Jesus Christ?" Her was question was so abrupt I nearly choked on my miso soup.
"What?" I asked. It seemed like such an odd question considering that our usual lunchtime banter concerned the consequences of over-perming or where to get a good manicure.
"Do you believe in Jesus Christ?" she repeated.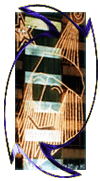 No one had ever asked me that question except for an overzealous bible study teacher. Wanting to respond honestly to Akiko's earnest question, I put down my soup bowl and said, "Yes, I do believe in Jesus Christ." Then, out of curiosity, I asked her, "Do you believe in Jesus Christ?"
"Oh no," she said and shook her head. "Not any more."
Her answer made me even more curious. "What do you mean, not any more?" I asked.
"Well, I used to believe in Jesus Christ when I was little," she said with a smile. "My parents told me that he brought presents and things, but I know that's not true anymore."
"Wait a minute," I said, recognizing her mistake. "You mean Santa Claus. Santa is the one who brings us presents."
"Oh yeah," she said nodding enthusiastically, "Santa Claus, Jesus Christ, same thing."
Happy Holidays, Rudy, whatever you believe.
Talk to you soon,
Laura