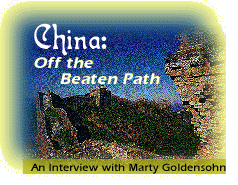 China: Off the Beaten Path
An Interview with Marty Goldensohn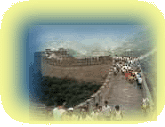 Do you remember the time when only Richard Nixon could go to China? Now, of course, it's a little different. Excursions to Beijing, the Great Wall and Shanghai are pretty easy - tourists can even get into the Forbidden Palace.
But what else is there in the world's second largest country? Well, Marty Goldensohn was traveling in China earlier this week, right as the country began celebrating the 50th anniversary of the Communist revolution. Marty called from his cell phone while he was standing right next to the Great Wall! He told me about exploring the countryside and I asked him if there's really anything to see on China's back roads.