You've been there...stuck on a crowded flight near another passenger who's a little loud...a little drunk...a little too familiar. If a flight crew thinks that passenger's behavior threatens the safety of others on board, they could choose to land and get that person off the plane as soon as possible. For many trans-Atlantic flights, a popular drop-off point is Bangor, Maine, which has been pretty busy lately, handling so-called "air-rage" emergencies. The Savvy Traveler's Keith Shortall went to investigate.
Air Rage
by Keith Shortall
Travelers arriving at the Bangor International Airport may choose among more than 2500 hotel and motel rooms in the area. But some visitors are forced to spend their first night in somewhat less cozy accommodations: the Penobscot County jail.
Bangor's location in the northeast corner of the United States makes it a convenient place for planes crossing the Atlantic to refuel, or to deal with medical emergencies. Bangor has also become a popular place for the airlines to dump disorderly passengers:
Ostereider: "From May to early June we had three airplanes divert to the Bangor International Airport."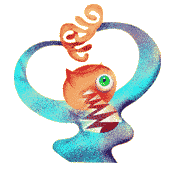 Jim Ostereider heads FBI operations in Maine, which is responsible for investigating cases of so-called air-rage. He says two of the recent offenders unloaded in Bangor were drunk and violent. The third, who grabbed a female passenger by the throat, lost control after a plastic bag of cocaine he had swallowed in a smuggling attempt broke open. Ostereider says one of the offenders seriously threatened the safety of everyone on board a flight from Orlando to Manchester, England.
Ostereider: "The man shattered the interior window of the aircraft and then threatened and yelled to the other passengers that he was going to kick out the window and suck everyone out of the aircraft. And I'm sure that didn't go well with the passengers, and it shouldn't."
On June 5, an intoxicated passenger on a flight from Atlanta to London assaulted two flight attendants, sending both to a Bangor hospital for treatment of minor injuries. Cynthia Kane of the Association of Flight Attendants in Washington says what's fueling the growing air-rage problem is alcohol. And she says the airlines share some of the blame:
Kane: "And they lead passengers to believe they're in a bar, and alcohol flows very freely. They make passengers feel like they're on a flight bar."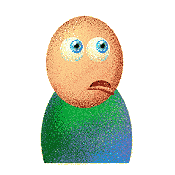 The union is also supporting a proposal before Congress that would increase the fine for interfering with a flight crew from about $1000 up to $25,000. The legislation would also ban offenders from air travel for a period of one year. Delta Airlines, which delivered a drunk and disorderly passenger to Bangor in June, says the industry is continuing discussions about what can be done to deal with the problem. So far, none of the airlines has placed security personnel on aircraft, leaving flight attendants and, in some cases, other passengers to respond to any loss of order on board. But Delta spokesman Clay McConnell says air travelers should be aware that the company will be tough on offenders.
Two of the last three unruly passengers dropped in Bangor were sentenced to sixty days in the county jail. One was ordered to pay restitution of more than $25,000.
In Bangor, I'm Keith Shortall for The Savvy Traveler.
Savvy Resources on Air Rage