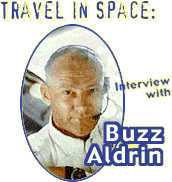 Travel in Space
An Interview with Buzz Aldrin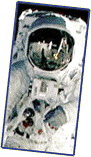 When Buzz Aldrin and Neil Armstrong took a stroll on the moon in July of 1969, the world sat glued to their televisions. We watched in suspense as the astronauts made contact with another world. Their bravery ignited our hopes and dreams for a world beyond the boundaries of planet Earth.
Today, Dr. Aldrin keeps his enthusiasm for America's future in space alive through his involvement with Sharespace, an initiative to promote civilian space travel, and as the Chairman of the Board of Directors of the National Space Society.
Buzz Aldrin joins Rudy to talk about his experiences in space, past and present.