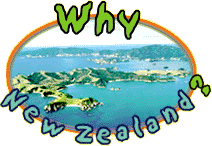 Why New Zealand?
by Judith Fein
Okay, this is a bona fide, behind-the-scenes look at the secret life of a travel reporter for The Savvy Traveler. I was packing for a trip to New Zealand to visit my Maori friends, who are the indigenous people there. I had traveled around Europe with them a few months ago and they had invited me to see the way they live. On the eve of my departure, the phone rang. It was The Savvy Traveler himself.
Rudy: "Hi, Judie, how're you doing?"
Me: "Great, Rudy, just great."
My answer was a colossal lie. I had just broken the zipper on my carry-on case and spilled huckleberry juice on my open passport.
Rudy: "Hey, we were thinking...since you're already going to New Zealand to visit your Maori friends, we have another assignment for you. It's right up your alley."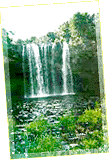 Me: "Great, Rudy, just great."
Yeah. 'Right up your alley' usually means I have to throw myself in front of a moving train or grovel and beg for an interview.
Rudy: "We'd like you to go all around New Zealand and ask people why Americans should go there."
Me: "Uh, can you go into a little more detail, Rudy?"
I was stalling for time. The huckleberry juice had run off my passport and onto my underwear pile.
Rudy: "Well, challenge people. You know, sort of get in their faces. New Zealand is far away, and make them tell you why it's worth the trouble for Americans to go there."
Oh, super. That's really 'flash,' as the Kiwis say. I have to run around New Zealand like a blithering idiot, shoving my mike in people's dental work, asking them to prove their country is worth visiting. Boy, I'm going to make a sensational first impression. I wonder if anyone will punch me in my new sunglasses.
But, an assignment's an assignment. So off I go to New Zealand, and what you are about to hear is how Kiwis from north to south and east to west, responded to my preposterous - er, I mean, insightful question.
First, I get some advice on where to go:
"I'll take you to the Bay of Islands...the bus will take you to the lighthouse and the museum of clocks...from there to Rotorua with all the hot pools...and Queenstown...it looks like Switzerland in miniature...."
Then, to my surprise, an 80-year-old lady gets sensual:
"We have the Leisure Park, which is dress optional."
Judie: "You mean it's a nudist place?"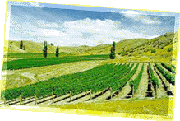 "Dress-optional. They have their special place where they are allowed to go and the rest is public. Otherwise you're stepping over them like a lot of seals on the beach, aren't you?"
When mealtime comes, the talk turns culinary:
"It's full of wineries...go around the streets and get a map...all the cafes and wineries and eating places...."
"My favorite food is fresh-picked oysters out of the local estuary, which is a two minute walk from my house."
"We can go down here and catch flounder and fish and oysters and scallops and mussels...."
A woman in a see-through bikini waxes natural:
"At Ruakaka we have the best white beaches...the best surf...there's an oil refinery at one end of the beach but the rest of the beach is awesome...."
We head out for the South Island, admiring the dramatic, craggy, gorgeous scenery. You're not going to believe this, but while we are craning our necks to look, our car has a mind of its own and falls into a ditch. That's when we find out how helpful the people in New Zealand are:
"Come to the west coast of South Island...we're friendly...we've got Kiwi ingenuity...you people got stuck in a ditch. My partner had a rope in the boot of his car. He got it out and hooked it onto the back of yours and in two minutes you're on the road again."
"I have picked up many a hitchhiker and every one of them who is American likes hopping in my flash car."
In the town of Nelson and the city of Wellington, the emphasis is on the cultural and artistic: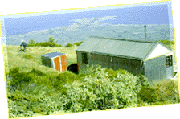 "We've got plenty of artists...artists everywhere...everywhere you go there's potteries...art...painting...woodwork...it's full of arts and crafts...."
"It's incredibly vibrant. There's something like 300,000 people...it's not a huge town...but there's plenty of theatre practitioners..."
"The Dowse Art Museum...we have a trio of ground breaking shows at the moment..prisons...graffiti...art muralists...tapa clothes from the Pacific Islands.."
Judie: "Is it true that Americans can even buy the art at the Dowse Museum?"
"There's everything you can buy from two million dollars down to 20 cents..."
For some New Zealanders, what's special is what's sporty:
"When Americans come, I take them out on the water to go sailing, or to go swimming with the dolphins...or they go out to an island on the water...at the Bay of Islands it's just wonderful...."
"This is the first commercial site in the world for bungee jumping...."
Sometimes, the attraction is what's little-known and unusual:
"Go to the Coromandel. You get to see alternative lifestyles...native bush...The key feature is Hot Water Beach. You can have your own...whaddayacallit...jacuzzi...and have the waves roll next to you or come into your hot pool and you have to dig like mad (she laughs...) you've got the smell of the sea air and the hot water bubbling under you...it's so hot you've got to keep moving....(laughs again)"
For some, the allure of New Zealand is spiritual:
"I would say Cape Reinga...the departing ground for the Maori spirits..."
"I would say Waitangi Treaty grounds which is the birthplace of a nation...everyone should come...this is where New Zealand was settled...first by the Maori, then by missionaries, then by the settlers...."
"With going to the beautiful spots, you need the Maori of New Zealand to take you there...to explain everything about it...to feel their waikua...their spirit...and then you'd understand why we say all this about the Land of the Long White Cloud...our Aotearoa."
Rudy: "Okay, I'm talking to Judie right now. She's just back from New Zealand. So, Judie, that assignment wasn't so bad, was it?"
Judie: "No, it was great. Kia ora, harei mei, harei mei. Hey, Rudy, I even learned the language."
Rudy: "I understand that while you were there, you spent a lot of time with your Maori friends, who are the indigenous people of New Zealand."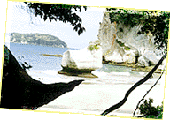 Judie: "Yeah, remember a few months ago I met up with them in Europe and we traveled in those camper vans from hell?"
Rudy: "Yeah, how could I forget it?"
Judie: "Well, they made me and my husband Paul official members of their extended family and they took us all over New Zealand."
Rudy: "Did you have your tape recorder?"
Judie: "Of course, Rudy. I never leave home without it."
Rudy: "Good, so you're going to share your experiences with us in a couple of weeks?"
Judie: "What a flash idea."
Rudy: "Gotta run now."
Judie: "Okay, talk to you later, Rudy, kia ora."
Okay, I'll admit it. I groused about the subject and didn't want to do it, but it turned out just fine. Rudy was right. I guess that's why he's The Savvy Traveler.