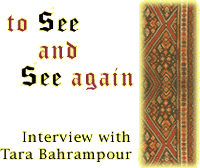 A Life in America and Iran:
Interview with Tara Bahrampour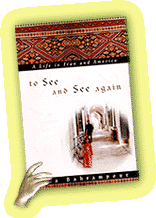 Author Tara Bahrampour spent the first eleven years of her life in Iran, the daughter of an American mother and Iranian father. But when the Islamic revolution turned violent, Tara and her family fled to the U.S. and made a home in California. It wasn't until the early 90's that Tara returned to the Middle East and she's since gone back a few more times. It's the experience of these trips, along with memories of her childhood, that are the focus of her book, To See and See Again.