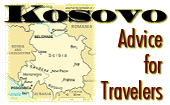 Kosovo and Terrorism
An Interview with Neil Livingstone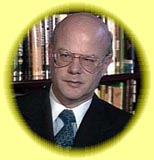 Like all of you, I've been glued to the news following the devastating events in and around Kosovo. Given the Anti-American sentiment in parts of Europe, I've had some worries about Americans traveling in places like Russia and Greece. So I've been talking to Neil Livingstone, an international counter-terrorism expert. He says I'm being appropriately concerned at this point.
Livingstone: It's possible that Americans who are openly American or who are flaunting their patriotism in some way might be singled out by Serbs for attack on the street, or by Serb sympathizers. And so this is a very, very dangerous situation, it's going to get worse, and the tensions, as they escalate, are going to spill over into a variety of other countries.
And what about right here at home? I asked Livingstone if we should be thinking at all about terrorism.
Livingstone: Serbia has no history of sending out terrorists or supporting terrorists who might carry out actions against Americans, say, in London or even in the United States, so I don't think that we have that kind of problem to worry about. On the other hand, we have the problem of Serb sympathizers throughout the Balkans and in many other countries. And there are a lot of Serbs, for example, in Macedonia, Montenegro, even in Russia today, or Greece. There have been large demonstrations in all those places against the United States.
Neil Livingstone is a counter-terrorism expert. He adds that travel throughout western Europe and most other places should be fine right now, but nonetheless people ought to turn on CNN or read the newspaper daily to make sure that the situation doesn't escalate in some way that they're unaware of.