Cultural Communication in South America for the Business Traveler
Interview with Mary Bosrock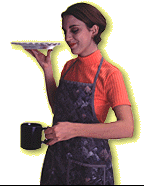 Commerce is booming between the United States and Latin America. But doing business with our compatriots to the south in countries like Brazil, Argentina and Mexico requires defining something more than the bottom line. Accepting that etiquette and protocol differ is key to acceptance and success. For example, did you know that refusing to have a cup of coffee with a Latin American colleague is an offense that will not be taken lightly. I learned that when I read Mary Bosrock's "Put Your best Foot Forward Guide to South America."
Find out what kind of message saying "no" to a cup of coffee would be send to a prospective client? Find out why doing business in Latin America is more about relationships and trust than anything else.
Put Your Best Book Forward Guide to South America is published by International Education Systems. Books can ordered by mail or phone via:
International Education System
26 East Exchange Street
Suite 313
Saint Paul, MN 55101
e-mail: IESpybff@aol.com
phone: 612 227-2052
The guide to South America is $22.95.
[ Features Index ]